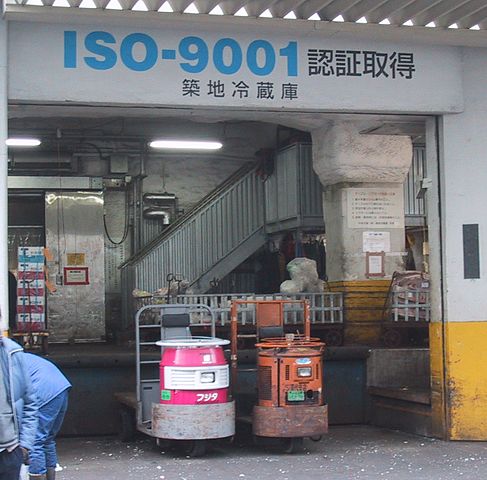 A question at work reminded me of some research I had done recently about the new organizational knowledge clause in the latest revision of ISO 9001. It had nothing to do with fish mind you, it's just not that easy to find a related visual.
I stumbled upon this article from Quality Digest mentioning the change in the context of a strategic KM program:
Now, ISO 9001:2015 has a new clause, 7.1.6, on organizational knowledge and its management. This clause has no equivalent in ISO 9001:2008. In fact, it seems to be the only clause that is completely new. The other clauses seem to have some equivalent in the earlier version, in letter or in spirit.
The author goes on to differentiate between a strategy and technology-only approach to KM; I quote the strategy definition here:
Look at one definition of knowledge management: KM is an enabler to achieve an organization's objectives better and faster through an integrated set of initiatives, systems and behavioral interventions, aimed at promoting smooth flow and sharing of knowledge relevant to the organization, and the elimination of reinvention. KM seeks to facilitate the flow of knowledge from where it resides, to where it is required (that is, where it can be applied or used), to achieve the organization's objectives.
The article continues with an outline of a strategic approach that is worth a closer look. Now I'll have something to read over sushi tomorrow.
(Source)